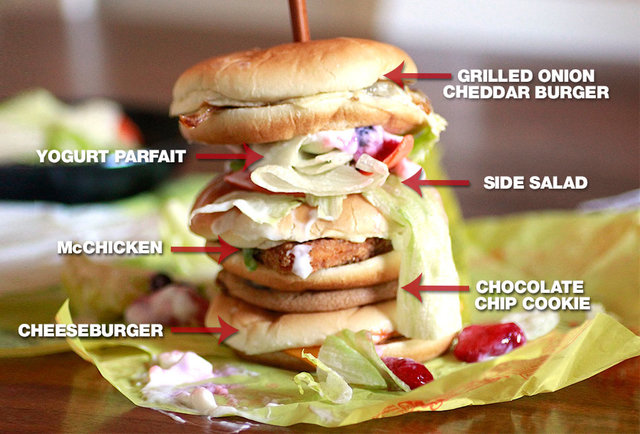 The apocalypse is upon us, friends: McDonald\'s just announced that it\'s gonna kill off its beloved Dollar Menu in favor of the super-catchy Dollar & More Menu, which goes all the way up to $5 and for some reason isn't just called "menu".
In a state of panic, and in order to fuel future nostalgia for a lost delicacy, we raced to the nearest Mickey D's and ordered everything on the Dollar Menu, then made this McMonstrosity. Five minutes later, as we writhed in agony, we realized all these items will still be available for a dollar when the new menu rolls out in November, BUT STILL it's the principle, or something.
via McDonald's Dollar & More Menu – Thrillist Nation.
Because you can.
Related articles